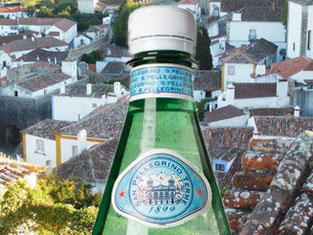 Even if you are one of those people who never loses anything, not even your car keys, your wallet or your purse around the house; half a pair of socks, utensils in your kitchen drawers, tools in your workshop, your phone, your car in a multi-storey carpark, or old leftovers in the freezer, it's still a good idea to carefully guard against losing things when you are travelling.
Why you should avoid losing things when travelling
There are a few reasons for making more than the usual effort to ensure that you don't lose things if at all possible when travelling.  First up, it's much easier to lose things when you are travelling than at home because you are in a different place mostly every day, which means that you can't put things in a consistent location.  You will be in many new and unknown places such as restaurants, coffee shops, buses, trains and other places where you will have the opportunity to leave things on a seat or amongst the clutter on the table when you get up to leave.
The next reason is that, If you do lose something, it's likely that you will have moved on before you realise that you have lost it; for instance: you could be in Melrose, Scotland by the time you realise that you left a 32GB flash drive sticking out of a computer in the Clapham Library near London (didn't happen to me, though.)
Another reason is that, when you are travelling, it's much harder to get things back if you do lose them because there may be language difficulties, and people who find your lost things and want to give them back will find it much harder because they won't be able to easily locate you.
And another reason is that, if you do lose something, replacing it may be much more difficult when you are travelling.  You will need to take time out of you travels to find where to get the replacement thing – your travelling companions may be off to explore the newest beautiful beach or interesting museum while you have to work out how to get to a business district or a suburban shopping centre big enough to find your replacement item.  
Generally, buying replacement things overseas is expensive, and it can be hard to find where to get them.  Surprisingly, in this globalized age, replacements for many of the things that you have are not always available overseas.
As it its best, losing something while travelling is annoying; at its worst, losing something like a passport or a credit card can be a disaster, especially just before changing countries.  Getting these things replaced when you are at home is hard enough, but when you are travelling and away from the relevant offices, always on the move with no fixed address,  committed to being somewhere else the next day and with no specific idea where you will be in a week, don't speak the local language or understanding local systems, the difficulty increases massively.
Not losing things
So now that I've convinced you that you have to be especially careful not to lose things when you are travelling, how do you do it?
There are several rules to follow to avoid losing things, and the associated hassles, while traveling.
The old adage for organising yourself is: 'a place for everything and everything in its place'.  This is a very useful concept when travelling.  If you have a specific and consistent place in your luggage for every item that you carry then you are far more likely to notice if it is not there, and checking for everything before you zip up your bag and move on becomes easier.  
Keep your things in your luggage.  Leaving stuff behind when you move out of accommodation is easy to do, so don't unnecessarily put your stuff in cupboards or drawers; keeping things in your bag means that they won't be out and about to be lost when you go.  Search your accommodation before you leave it, looking under beds, down the backs of cupboards, chests of drawers, desks, and tables; on the top of cupboards, under seat cushions, especially on sofas, in the 'fridge, and in the shower,.
Search hire cars thoroughly before you hand them back.  The usual places to look are in the glove box, in the centre console, in door pockets; but make sure that you also check under the seats, under the floor mats, down the back of the seat squabs (front and back), between the front seats and the centre console, and under the floor in the boot.
 Never put anything on the roof of a car, even for a moment; it's far too easy to get distracted and leave it there when you drive off or walk away.
When using a washing machine or clothes dryer always spin the drum right around by hand after you take everything out – water tension and centrifugal force are great for firmly attaching small items like socks and undies to the inside of the drum, so that you will leave them behind.
When standing up and walking away from any public place, whether it's a coffee shop, restaurant, picnic table, spot on the beach, sunlit grassy river bank, a comfy seat in a theatre, gallery, museum, or airport; or a bus, aeroplane, or train seat; make a habit of turning back and having a good look at where you have been sitting, including under any table, for anything you may have left behind.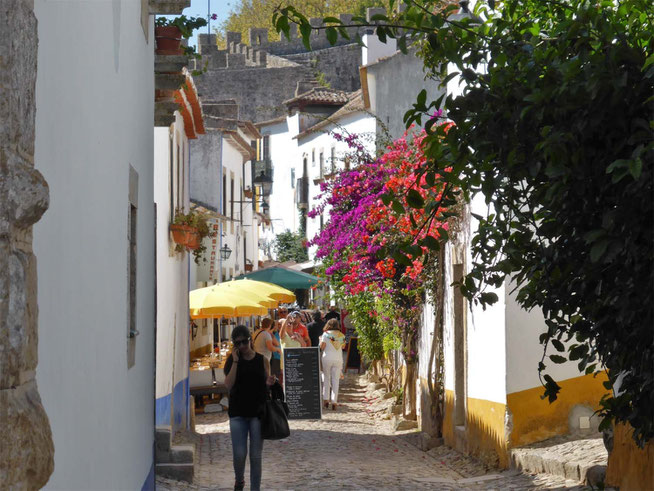 Once, while visiting Vancouver CBD, Canada, I left my party at a coffee-shop table and went to buy a lottery ticket for out hosts.  My party came over to the counter (without checking the table) while I was completing my purchase and we all left directly.  When we got back to our suburban accommodation we realised that no one had our SLR camera.  We drove back into the city to the coffee shop (now in the rush hour) and the camera was there, still sitting on the table – you can't count on always being so lucky!
Not losing documents
These days, most travel documents are digital, which, thankfully, makes them nearly impossible to lose.  When you get your flight confirmations, car hire vouchers, and accommodation confirmations, create multiple copies by forwarding them to your travel friends, uploading them to the Cloud (Drobox, Google Drive), and leaving them in your inbox.  If you really do need to have hard copies, print a spare set and get your travel companions to carry them for you. (You can carry theirs, in return.)  If you receive hard copies only, photograph them, and store them as you would digital ones; in a pinch the photographed copy will probably get you through.  I lost my YHA membership card (accidentally threw it away while having a clean out, actually) but have had no trouble using a scan of it that I have on my tablet.
For those ultra-critical documents that can only exist in hard-copy form, usually passports and credit/debit/bank account cards, an ultra-safe place to carry them is essential. 
Leaving them in your luggage in your accommodation is risky, especially in shared accommodation such as a hostel, and carrying them with you in your day pack leaves you at risk of losing them if you leave the bag somewhere, or have it stolen from you.  For transaction cards, at least, you can keep them in a wallet in your pocket.  This still leave you at risk of pick pockets (It's better to carry the wallet in a front pocket that is harder to get to, than a back pocket) and no one likes like to have the line of their jeans affected by the unsightly bulge of a wallet.  The better alternative for these items is to use a 'boodle bag' that goes under your clothes, usually on a strap around your neck.  
This one came from Kathmandu (the travel-goods shop, not the country.)  It incorporates a RFID (Radio Frequency IDentification) protected pouch so someone can't sneak a scanner up against it and read your credit card details, in the same way that a payWave/PayPass contactless scanner does.
The boodle bag is hard for a pick pocket to get to, and you won't be able to unintentionally leave it somewhere or have it snatched out of your hand when you have it out.  I wear it under one arm with the strap over the opposite shoulder, like a little shoulder bag, rather than in front.  Get one with a nice comfortable cloth backing; I used to have a leather one, which was very uncomfortable against my skin in hot climates.
You may think that you don't fuss this much with your credit card when you are in your home country, but the difficulty of getting a credit card 'stopped' and replaced when you are at home, and finding other ways to pay for things while you wait for it to be replaced, are minimal when compared to doing the same when you are travelling.  
Getting things back if you do lose them
All the care in the world can't entirely remove the risk of losing things, so you need to maximize your chance of getting them back if you do lose them.  The best chance here is to put labels with your name and contact details on all your stuff; you can find out more about labelling your stuff, here. 
My score on losing and not losing things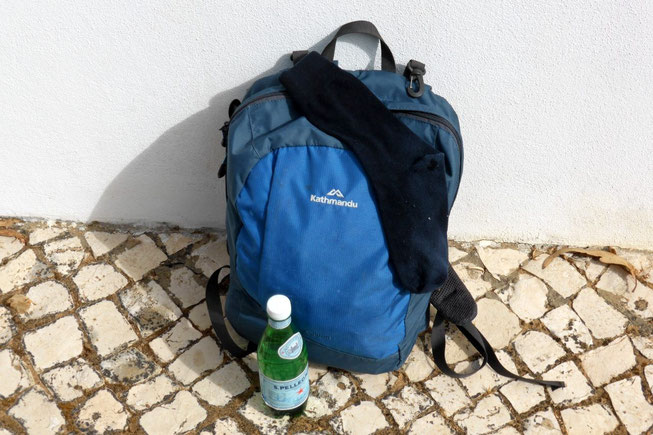 So far on this trip I've lost my YHA membership card somewhere, a sock in a washing machine in Horley, near Gatwick airport, UK; and a good stainless steel water bottle in a cafe in Cordoba, Spain (strangely, I've never come close losing the worthless and multiply refilled San Pelegrino bottle that I have used ever since.)  I've had a close shave when I got up and walked out of a café in Enniscorthy, Ireland, leaving my backpack containing my camera, tablet, and USB flash drives on the seat next to where I was sitting; fortunately I realised what I had done in a few minutes and it was still there when I went back.  And another close one was leaving my glasses case on the seat beside me in a gallery theatrette, which was still there when I came back  for it.  
Pretty good, really. (So far.)
---
Would you like to add something, or ask a question?  Add a comment below (you can leave the 'Website' field blank):