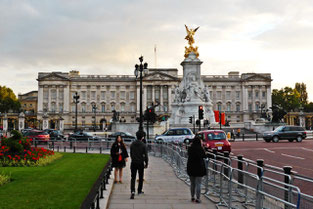 House-sitting involves staying at someone else's house and looking after it for them while they are away, usually on holiday.
Accommodation is probably our single biggest expense when travelling around, so house-sitting is a great way to reduce our costs and enable us to travel for longer.  The other advantages of this arrangement is that we get to meet local people, including the people who own the property, that we wouldn't otherwise meet, and we get to know the local area much more thoroughly because of the time we get to spend there.
Of course, it's not all a one-way deal; house-sitting means that you are looking after the house, and almost always involves looking after people's pets, as well. So, for our free accommodation we spend time feeding and walking and generally looking after and cleaning up after animals, as well as looking after the house and gardens. 
Our house-sitting is arranged through trustedhousesitters.com. We have paid a membership fee to join this website and we have created a page within it which tells house owners who are looking for house-sitters all about us.  We have also created a profile that defines what we're looking for in house-sits, and we get daily e-mails with all the house-sits that we may be interested in; we can then respond to any that we actually are interested in.  
Commonly, the first thing we hear back  from the house owners is that they have been overwhelmed with people applying; this is especially so for nice places in Spain, Portugal, or France and the like!  However, we have been successful on three occasions so far, and, as we establish our reputation with the recommendation of previous house owners that we have house sat for, we expect to do even better in the future.   Being mature aged, and long-term home and pet owners, also help to make us more appealing as house-sitters.
Staying still
Apart from one other house-sit of eight nights, up until now we have generally been staying only two or three nights in any one place, so it's nice to be in the same place for a longer period of time.  This gives us the opportunity to investigate the Scottish Borders region more thoroughly and to get to know it in more detail. It also gives us the opportunity to stop and sort out lots of thing that we don't have time for when we are traveling intensively, such things as, planning, budgeting and reconciling, dealing with banks, tax returns, and organising and writing blogs!