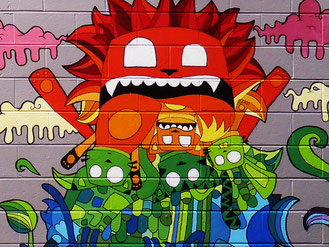 If you have ever done a Walking tour of Melbourne you would probably have visited Hosier Lane to see the street art – graffiti-style murals on the buildings of this little back street.  
After walking around Hobart many times over the last couple of years I thought I knew it pretty well, but today I was surprised by a pocket of great street art!
While taking a shortcut through a backstreet, I found that Hobart has its own version of Hosier Lane:  Bidencopes Lane.  Here's some of the street art that I found:  
This one's in a difficult position, making it very hard to see and photograph: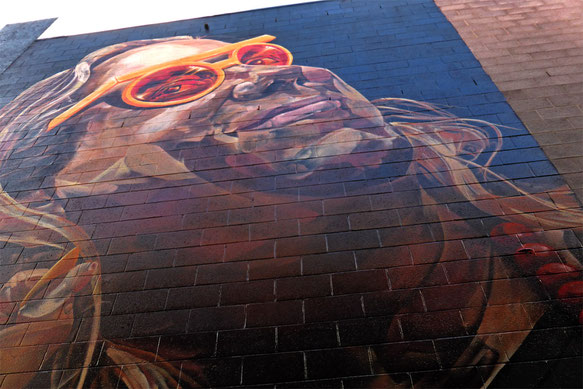 There is also a little bit of street art in nearby Harrington Lane, although it's not quite up to the standard of the work in Bidencopes Lane.
What a surprise! 
If you're in Hobart, and you want to see the street art in Bidencopes Lane you can start here, on Google Maps, and for the street art in Harrington Lane you can go here, on Google Maps.
Who knows, I may find some more yet – I believe there are some in North Hobart.
Tags
If you enjoyed this blog post, you can find related posts under these headings:
Share this The Journey and the Destination post using your favourite social media:
---
Would you like to add something, or ask a question?  Add a comment below (you can leave the 'Website' field blank):